(S013E014) Previous Episode
Aired On 2018-01-31
The BAU is called when the New Orleans P.D. discovers a mass grave inside a vandalized above-ground crypt in a local cemetery.
Next Episode (S013E015)
Airs On 2018-03-07
The FBI's assistant director of national security, Linda Barnes, joins the BAU as they investigate a quadruple homicide of a group of roommates in St. Louis.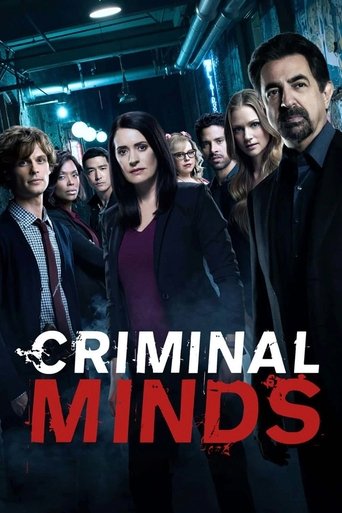 An elite team of FBI profilers analyze the country's most twisted criminal minds, anticipating their next moves before they strike again. The Behavioral Analysis Unit's most experienced agent is David Rossi, a founding member of the BAU who returns to help the team solve new cases.
Writing:
Jeff Davis
Simon Mirren
Chris Mundy
Stars: